| | |
| --- | --- |
| Item Number | 89311 |
| Product Description | See below |
Keeper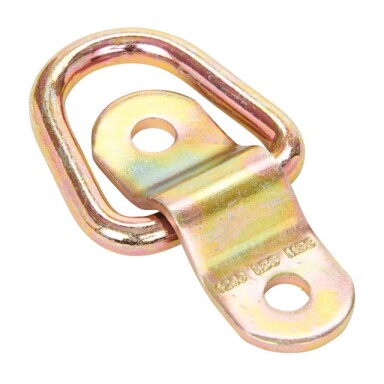 KEEPER®'s 1" D-Ring, wire ring with bracket anchor point has a 400lb working load limit with a 1200lb break strength. Anchor Points are a convenient way to attach tie-downs, twine or rope to a pickup truck or utility trailer. Good for light equipment use. Bolt or weld to surface.
1" D-Ring with Bracket
400 lbs. Working Load Limit
1200 lbs Break Strength
For Light Equipment Use
Bolt or Weld
Bracket included
Didn't find the item or help you need?
Open a Warranty or Technical Support Ticket
Call us
(800) 562-5625
We are here
Monday - Friday
8:00am - 4:00pm Pacific
Hold times can vary based on call volume, but even when we are tied up on the phone, we check our email – so please consider filling out the online form. We'll have all your information and if we need more, we'll contact you right away. You'll also get a receipt with a ticket number for tracking. We promise to address your inquiry within the next business day; often we can help you right away.