Keeper 25' Emergency Tow Strap
| | |
| --- | --- |
| Item Number | 02825 |
| Product Description | See below |
Keeper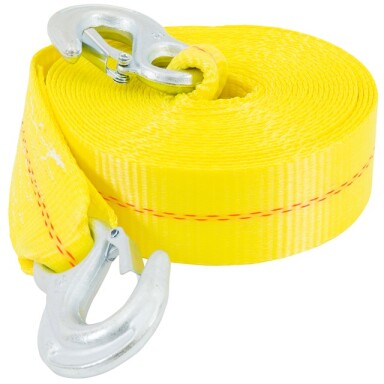 The Keeper 25 ft. Emergency Tow Strap is designed for roadside emergencies and recoveries. The tow strap features abrasion-resistant webbing and forged snap hooks with a safety latch to keep it secured to the vehicle while towing.
5,000 lbs. Max vehicle weight
12,000 lbs. Break strength
2" Hi-Test® Webbing
Ideal for full-size vehicle or small truck
Open a warranty or technical support ticket
Use this form for both warranty replacement requests and for technical support.
We respond same day in most cases.
Attach a picture or find your item in our catalog to assist us in serving you quicker.